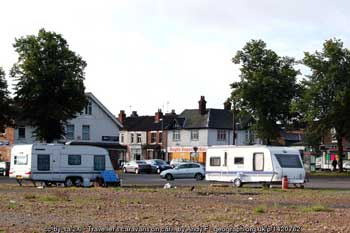 Wolverhampton Council has approved plans for a new transit site for the traveller and gypsy community.
The council currently has a High Court injunction protecting vulnerable sites across the city from unauthorised encampments.
However, at the court hearing the council was asked to develop a transit site.
It said the new site at Gorsebrook Road would give the police greater powers to move travellers off unauthorised sites.
Cllr Steve Evans, the council's cabinet member for city environment, said: 'Since we obtained the injunction we have seen a vast reduction in unauthorised incursions, 75% to be exact.
'By developing a transit site, we are providing travellers with a place to stay short term as well as reducing incursions in the city.' Laura Sharman Editor Local Government News www.LocalGov.co.uk Public Property Hemming Group Ltd take data protection very seriously. For further information please see our privacy policy. This e-mail, and files transmitted with it, are for the sole use of the recipient(s) and should not be forwarded without permission. Personal messages do not necessarily represent the views of Hemming Group Ltd. If you have received this message in error, you may not copy this information or use it or disclose it to anyone else. Please notify the sender and delete it from your system immediately. The Hemming Group does not accept liability for errors, viruses or omissions in the content of this message.