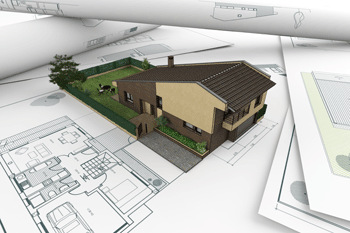 Conservative-dominated local authorities are less likely to grant planning permission for new homes than Labour controlled councils, new research reveals.
The property funding platform Saving Stream has revealed Conservative local authorities granted 75% of major residential property planning applications compared to 88% from Labour.
They also discovered nine out of ten councils with the lowest rates of planning approvals were run by Tories.
One of the main reasons behind the difference, suggested Saving Stream, was urban local authorities tend to be Labour-led, and in these areas development will more often be carried out on brownfield sites.
However, in Conservative-led areas there may be more applications for greenfield sites which tend to be more controversial and therefore have an increased chance of being denied.
Liam Brooke, co-founder of Saving Stream, urged local authorities to support developers in order to 'fill the housing gap'.
'Nobody is saying that, local authorities have to approve every application but it's important that they keep an open mind when being presented with an idea, making decisions quickly and fairly,' he said.
'With the housing crisis still a long way from being resolved - it's important that no matter what political background, local authorities look at ways to help development plans become a reality.'