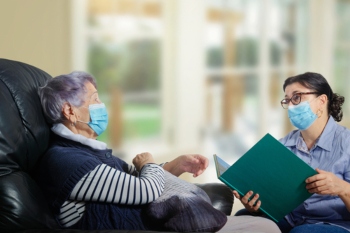 A £3.9bn emergency support fund is needed to get the care sector through the second wave of the pandemic, a coalition has said today.
The Future Social Care Coalition argued the funding package would provide a fair wage deal for low-paid staff who are existing on 'poverty wages'.
The letter to the chancellor argues this money would help develop a comprehensive workforce strategy with ?better training and ?rates of pay.
Christina McAnea, coalition advisory board co-chair and UNISON assistant general secretary, said: 'Care has long been the forgotten service. The pandemic has shone a spotlight on the sector's faults like nothing else.
'Its problems cannot be ignored for a moment longer. This unprecedented alliance brings together employers, politicians and the biggest care union to make a powerful case for change. Now the government needs to listen and start to take the care crisis more seriously.'