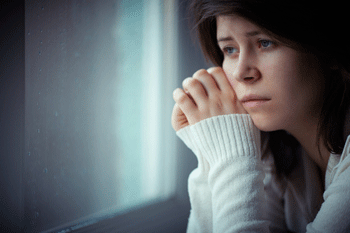 The Government's decision not to ring-fence funding for children's mental health is putting the young people's mental health transformation process at risk, researchers say.
In 2015, Whitehall committed to investing £1.4bn into transforming services dedicated to supporting children and young people dealing with mental health issues.
New research from the Education Policy Institute (EPI) has revealed that during the first year of the transformation process, out of an expected £250m, only £143m was released, and of that only £75m was distributed to clinical commissioning groups.
For 2016-17, £119m has been allocated to clinical commissioning groups, but this has not been ring-fenced.
The EPI warned there is a risk that this money will be spent on other priorities and so recommended the Government withhold local areas' shares until they have set out 'robust plans' to improve care and can demonstrate that the money is reaching services and not offsetting cuts elsewhere.
The research institute's findings, published in a new report titled Time to Deliver, also revealed two thirds of young people aged 16-34 who had attempted suicide had not subsequently received medical or psychological help.
It found that, on average, specialist mental health services are turning away nearly a quarter (23%) of the young people referred to them for treatment.
Recruitment, too, is causing problems. EPI discovered 83% of trusts had experienced recruitment difficulties, with mental health nurses being the most difficult profession to recruit, followed by consultant psychiatrists.
The EPI pointed to the lack of engagement between health services and schools as a 'significant hindrance to progress'.