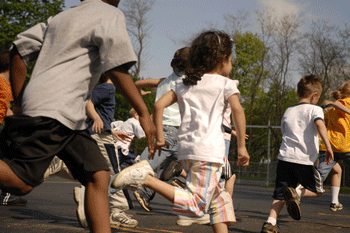 New research on social mobility has revealed children from disadvantaged backgrounds are more than 20 months behind their wealthier peers.
The education charity Ambition School Leadership has found that persistently disadvantaged children in areas of low social mobility made 20.1 months' less progress than their wealthier peers across England in 2015.
They also discovered schools in these areas find it harder to improve and are more likely to decline in their Ofsted rating for leadership and management.
The charity's report, entitled Ambitious for Every Child, is the first look at student progress in the Government's new 'Opportunity Areas'.
Last month, education secretary Justine Greening identified six areas as 'social mobility coldspots' and announced they would receive £60m in funding in a bid to boost social mobility. These were called 'Opportunity Areas'.
Persistently disadvantaged students - who have spent at least 80% of their time in secondary school eligible for free school meals - now make the least progress, the charity found. In Opportunity Areas, this group has fallen 8.3 months' further behind since 2010.
Non-disadvantaged students in Opportunity Areas also make below average progress.
James Toop, CEO of Ambition School Leadership, said: 'We're ambitious for every child to achieve their potential but seeing how far students are falling behind in Opportunity Areas means we have to support their schools to improve.
'Our new organisation, Ambition School Leadership, is a chance to make this happen. We develop school leaders – from heads of department to headteachers and beyond – because we know great leaders at all levels make great schools. 'We're going to be working even harder to reach these schools and give the children they serve a great education.'