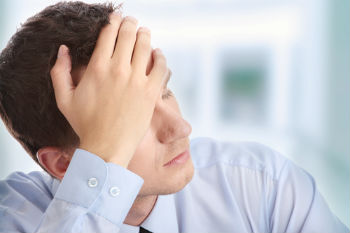 Council staff should be trained in suicide prevention a charity has argued, after a new report revealed inequalities are increasing the risk of people taking their own lives.
A new report from the Samaritans found poor housing conditions, low income and unstable employment are all factors at increasing the risk of suicide.
It calls on frontline staff to be aware of the risks of suicide and help direct those in areas of socioeconomic deprivation to the right support.
Samaritans' CEO Ruth Sutherland said: 'Suicide is an inequality issue that we have known about for some time, this report says that's not right, it's not fair and it's got to change. Most importantly this report sets out, for the first time, what needs to happen to save lives.
'Addressing inequality would remove the barriers to help and support where they are needed most and reduce the need for that support in the first place. Government, public services, employers, service providers, communities, family and friends all have a role in making sure help is relevant and accessible when it matters most.'
The charity is also calling for local authorities to have effective suicide prevention plans in place to help target the most vulnerable people.