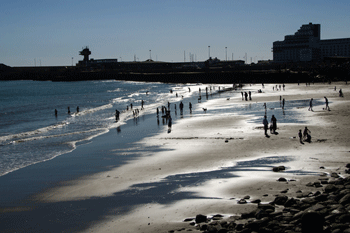 Seaside areas have been given a cash boost with the creation of 38 new Coastal Community Teams.
The new teams - made up of councils, local volunteers and businesses - will each be given £10,000 to develop a blueprint for economic growth.
Coastal communities minister, Andrew Percy, said: 'By 2020 we'll have invested nearly a quarter of a billion pounds in our seaside areas providing thousands of jobs, training places and opportunities along the shore.
'Now we are backing another 28 coastal communities with cash and urging them to take back control of their own economic futures.'
Since 2015, 118 Coastal Community Teams have secured over £3m investment through the Coastal Revival Fund, helping to restore 35 heritage sites.