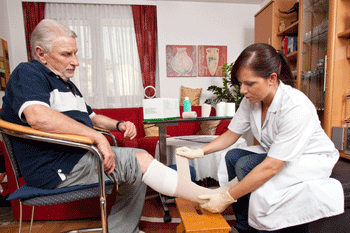 Every adult social care strategy from the past 20 years is centred on 'helping people to stay at home' – events that I attend with people involved in adult social care all lead to the same conclusion. But registered residential and nursing care home beds in England have increased year on year throughout that period.
Before austerity, a huge return on investment was possible from care homes – one of the highest yields of any investment sector. Directors of adult social services have long been calling for reform of the social care sector and especially the powers of the Care Quality Commission (CQC) to regulate the ownership and financial stability and behaviour of the companies who own the country's care homes. And we need a comparable 'decent homes standard' for care home buildings.
Despite all of our best efforts in local government and the care sector, COVID-19 has had a tragic impact in care homes. Around 10% of residents have died in England and there will be lessons to learn on personal protective equipment (PPE), testing and policies with our NHS.
I don't believe we could have asked for more from care home staff and registered managers who worked in unimaginably difficult situations, particularly in homes where an outbreak occurred. We must take the time to listen to their stories to inform our resilience plans of the future. And we need to be mindful that 'quality of life' will inevitably have fallen during the period when we've demanded 'preservation of life'. We need to be supportive of care homes managers to get back to the quality they aspire to for their residents.
To continue reading visit The MJ (£).