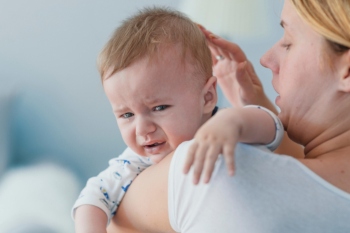 A baby is born in an area with dangerously polluted air every two minutes in the UK, new research has revealed.
Analysis by Asthma UK and the British Lung Foundation found more than 250,000 children in 2019 where born in areas with air that exceeded World Health Organization's (WHO) 2005 recommendations.
With these recommendations becoming stricter, the charities estimate 600,000 babies are being exposed to unsafe levels of air pollution since September this year.
It found nearly a third (29%) of hospitals in England are located in polluted areas, including 71 maternity units. It is said that toxic air causes 36,000 premature deaths in the UK every year.
The charities are calling on the Government to bring in bolder clean air laws with targets and for councils to expand clean air zones.
Sarah Woolnough, chief executive of Asthma UK and the British Lung Foundation, said: "It is a national shame that a quarter of a million babies are born breathing toxic air every year. How can it be acceptable that the first breath a baby takes could be so dirty it could seriously affect their long-term health? Every child deserves the best start in life and our Government needs to act now to cut air pollution levels and do their duty to protect future generations from this invisible threat.
'The UK Government must blaze a trail, not just at COP26 but beyond, to bring in bold new clean air laws and set ambitious targets to clean up the air by 2030. If people are encouraged to swap their car for cleaner modes of transport and Government invests in more cycle routes, more frequent bus routes and if local councils expand clean air zones, there is hope that we can tackle air pollution and all enjoy cleaner air.'