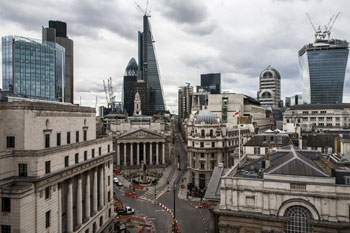 Plans to improve health and care services for Londoners are being hindered by a 'complex and cluttered' system, a new report has warned today.
The report, published by the King's Fund for the mayor of London, found the five sustainability and transformation partnerships (STPs) have made improvements in services for patients but are less advanced than those in many other parts of England.
It found they have spent much of the past year overcoming the 'unfair' perception they are vehicles for cuts and privatisation.
'While progress is being made in improving services at a borough and neighbourhood level, the STPs need to do more to demonstrate their impact,' said Helen McKenna, one of the report's authors and senior fellow at The King's Fund.
'Now is the time to review London's complex and cluttered organisational landscape and develop a clear and compelling vision for the future of health and care for Londoners.'